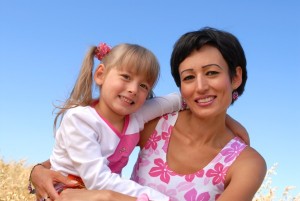 Not having health insurance can be a very expensive choice if a medical condition arises.  In addition, it may be more difficult to get health insurance once a problem has been diagnosed. To determine the best health insurance plans available to you and your family, you first need to decide how much you can afford to pay for your coverage.  Basically, it all comes down to this issue.
If you have an unlimited ability to pay then you can get a plan that will cover you from the very beginning of your medical care.  Most people are not in this category so we will address this article to the needs of all the rest of us.  First the best plans are those that will pay when you need them to pay, no matter what level of coverage you have.
Find the right Insurance Company
In order to make sure you can at least depend on the level of coverage you are carrying, be sure you are with a financially solid company. With health care costs going through the roof, you need to check this before buying coverage. Use one or two of the corporate credit rating agencies to decide if the company you are thinking about is financially secure.
Next look at the top two or three companies based on the credit rating agency score. Find out the specific coverage they offer and for what cost. If you get a quote that is too high for your budget, that doesn't mean that you can't get health insurance from this company. Look at increasing the deductible that you will pay.  The higher the deductible, the lower the insurance premiums will be.  Some companies require the deductible be paid at each medical visit while others have an amount that must be paid prior to coverage.  Make sure the deductible amount is low enough that it is affordable if there is a medical necessity however.  For those who have frequent medical needs, having a high deductible may cost more money in the long run.
If the premium is still too high, consider an HMO plan or a PPO.  These plans are more restrictive on which doctor's you can see, but they are much less expensive, especially an HMO. When you feel comfortable that the level of the premium and the coverage you will get is satisfactory, this is your best plan.
Getting on a Group Health Insurance Plan
One of the best options for cheap health insurance is a group health insurance plan.  These are often offered by companies, organizations or unions.  This type of plan allows the business to join their employees together in order to negotiate better insurance company rates.  Group health insurance provides coverage to everyone in that group and an employee cannot be denied coverage regardless of any pre-existing medical conditions.  This insurance is often a part of a company's benefits package.
Can a cheap health insurance plan still be the best
Do you want a full coverage, expensive plan, or a cheap health insurance plan? On one hand, you want to be fully covered if something goes wrong, and on the other hand you don't want to pay the high premiums. If you want the best of both worlds, the good news is that it is possible.
If you want to get a cheap health insurance plan that still has great coverage, all you need to do is shop around. By getting quotes from various different health insurance providers, you will be able to find something that works for you. You do not need to sacrifice coverage just so that you can afford the high premiums of a full coverage plan. Take a look at your own life, and see if there are any changes you could make that will make you healthier in the eyes of an insurance company. If you are a smoker, quitting smoking can lower your premiums significantly because you will not be seen as "high risk" in the eyes of the insurance company.
To sum up

Do not settle for a low-quality health insurance plan in order to save a few dollars. However, by becoming an informed consumer, it is possible to get the right coverage at the right price. Explore the options available and decide the deductible amount. Then review the contract terms, compare the different policies and choose the plan that best fits the needs of you and your family.
Looking For The Best Health Insurance Plans? Click Here!